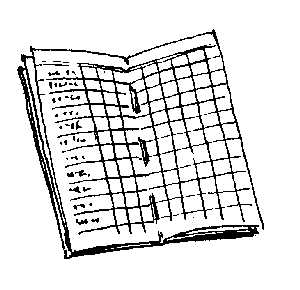 Imagine it's 11:30am on June 30th.  What are you doing?  Apart from trying to get the last 30 minutes of the curriculum into almost 40 cola and sweet-fuelled children who believe the summer holidays started two weeks beforehand, you're probably trying to balance your rollbook.  Inevitably, it doesn't balance.  Ever.  And even when the last of the children sprint out to their mammies for eight weeks, the numbers just won't add up.  Calculators are prodded violently over and over again until…. just before moonlight, there it is – there's an extra tick beside Mary Murphy for some reason.  As you punch the air triumphantly, you swear that you'll be more careful next year or, like me, you curse the Department of Education and Science for making our lives unduly difficult.  Every year, I say, "Why can't they computerise the roll book?"
Why can't they create a system where the teacher takes the attendance on a computer, which automatically tallies the figures and sends them directly to the NEWB and Department of Education?  Apart from the convenience of not having to balance the books at the end of the year, there are loads of advantages and here's my list of 12:
Saves LOADS of time
Mistakes in the roll book can be erased without mess
No need to go searching for black ink pens
Saves paper
Easy to create – spreadsheet
Easy to update every year – copy and paste names, addresses, etc.
Easy to find statistics – court cases would not need to wait for ages while principal delves through twenty years of roll  books to find out whether Mary was absent on a particular day
Instant results for NEWB and DES
Children who are on two separate roll books can be identified
When a child moves from school to school, data can be transferred easily
Damage-safe and fireproof – it could be stored on several servers
It gives the DES the opportunity to re-think all those mad symbols and create a simpler model of marking!